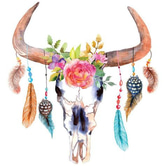 Grandpa
From the Pen of Henry Fountain Ashurst
I thought you might enjoy this photo. It was my grandfathers first law office. It is now the local The Local Press.My mother is on the left, holding my sister Shireen. My Grandmother Inez in the middle and my Aunt Edith, holding my cousin, Nancy, on the right. The year was 1948.
I had mentioned earlier, that my Great Uncle Henry, along with Mark Smith, were elected to the Senate when Arizona became a state. He served six terms and was known for his flowery speeches, as the 'Silver Tongued Orator'. He kept a personal diary of that time and it was published as 'A Many Colored Toga'. I have my father's old copy, which treasure and enjoy.
Here is part of his entry written on February 14, 1912 on hearing the announcement President Taft had signed the proclamation admitting Arizona to the federal Union. "Arizona is now the leading copper producing state. Irrigation systems pour their waters upon the deserts; vegetables, cotton, citrus fruits, flowers, melons, potatoes, and grains now grow abundantly; and a movement is gathering momentum, which, ere it runs its course, will criss-cross this state roads and bridges. To the 'tenderfoot' the desert presents nothing attractive, but the desert at times are gorgeous with the sensuous poppy and are regal with the scarlet glory of the blossoming cactus, while the pungency of the wild sage is pleasant to the nostrils. The prevailing hue of the desert is far from monotonous for there are the ever-changing color-tones of the sky and the rich purples in the distant Sandhills. The prophets of old drew inspiration from the deserts. But the desert is cruel: her heated sands and scorching winds, her flail of heat, her scarce and alkali waters and bitter dust, her mirages and similarity of topography confuse the wanderer bring raging thirst, exhaustion, delirium and death when the canteen leaks , the trail is lost or the horse 'plays out'. A hole in the boot of the pedestrian on the desert, and within a few miles the sharp sand grains cut the foot so severely that further walking is well-nigh impossible."
…Trailer Park Jean and Uncle Henry. Come on in to Dirt Road where we have things just as pretty as Uncle Henry's speeches